Wow! - This seems to be my first review of my digital-native-being. So where do we start? Maybe it's a good idea to introduce you to the main idea behind this lens review: This is a non-scientific review. Instead it's a subjective (and rather emotional) description of my experiences with the 7Artisans 55mm 1.4 paired with some images shot with the lens to substantiate my arguments. The focus is definitely on portrait photography. 
To clear things up: The lens was provided by 7Artisans, which does not influence my honest opinion.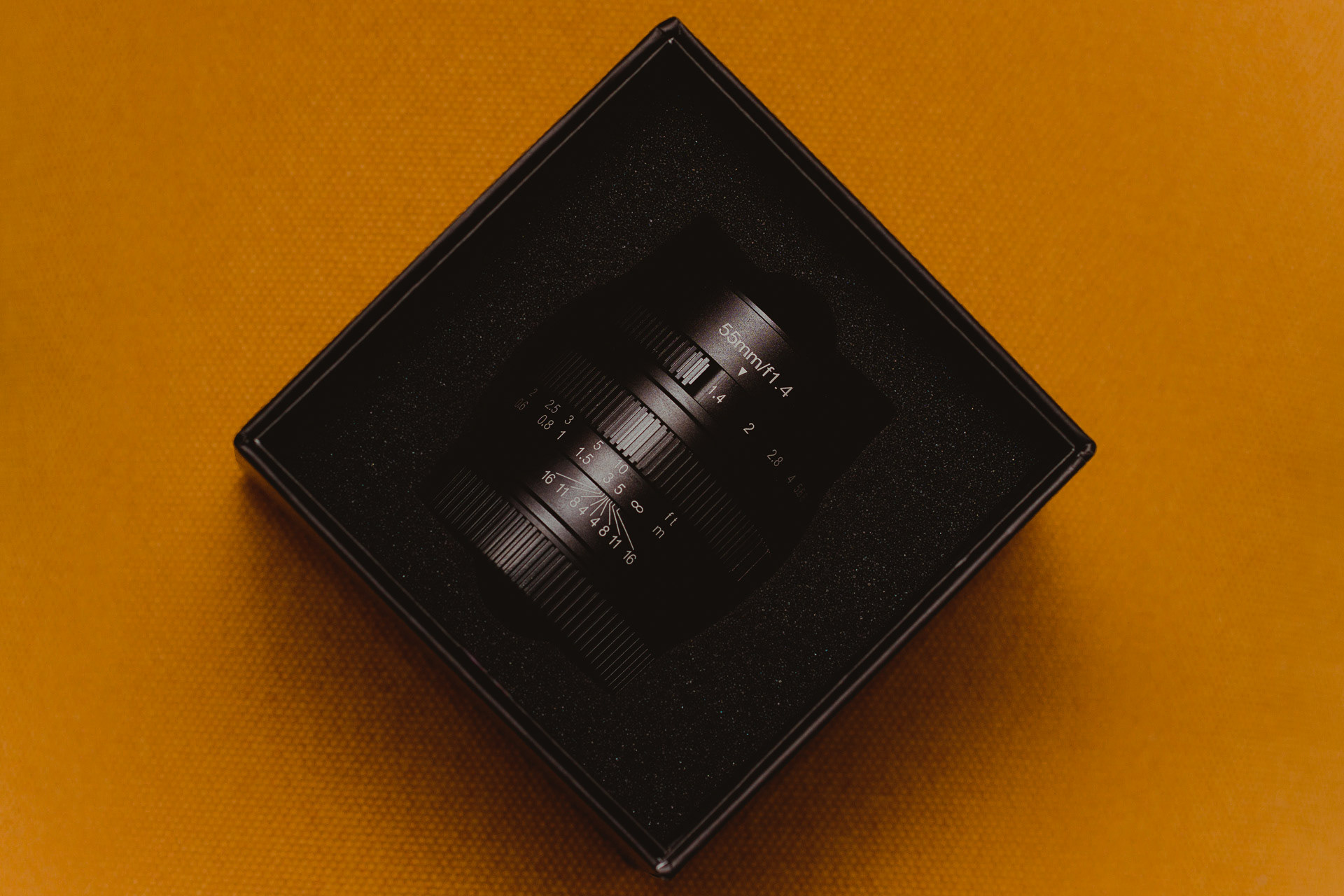 Specs
55mm | f1.4 - f16 | 49mm filter thread | 14 Aperture Blades!!!
272g | 35mm close focus distance | 6 elements in 5 groups
only for APS-C | 82,5mm fullframe equivalent
Why? Why are the established lens manufacturers not able to built their lenses like this solid peace of (metal)art. Feeling the cold metal for the first time after unboxing the 55 was pretty satisfying. The lens is built like a tank and is on par with vintage lenses from the good old times. 
"But why should I buy a 50 that feels like a vintage lens if you could buy a real vintage lens on eBay?"
The answer is simple: Your classic Minolta MD, Canon FD or Pentax-whatever needs an additional adapter, that doubles the size of your tiny classic 50. The 7A 55mm fits directly on your Sony or Fuji and therefore gives you an advantage in terms of size.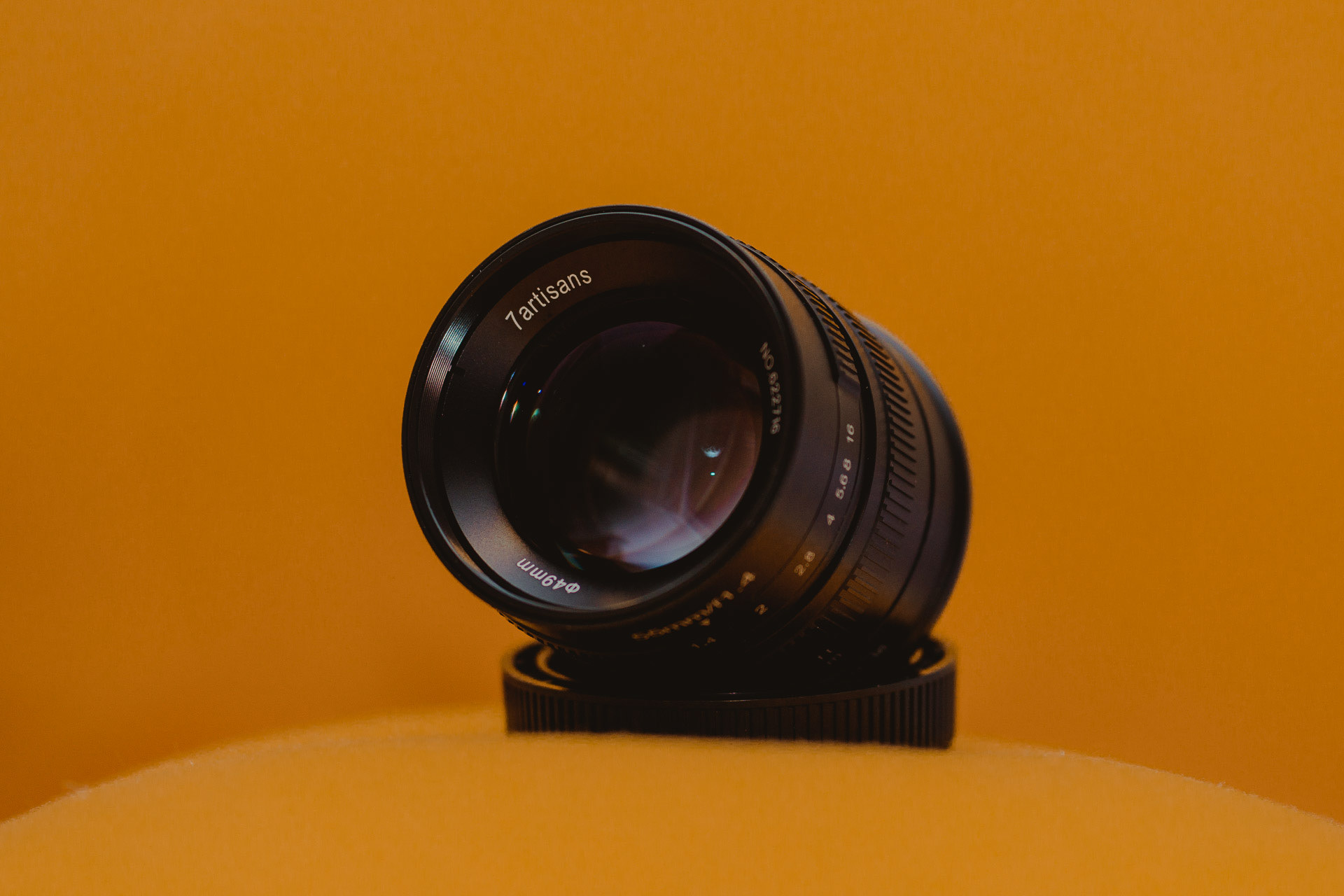 If you never use
d a
7Artisans lens before, you will be surprised by the clickless aperture-ring. This makes it often hard to dial in a certain aperture, while keeping your eye sticked to the viewfinder. Trust me - you'll get a feeling for it. But for myself, as someone who isn't doing videography, this is unnecessary. Please 7Artisans - give us a choice between clickless and clicked!
Operating the lens is something I really enjoy. The focusring shows the perfect amount of friction for giving you enough control to nail the focus. In my case I was more limited by the small and lowres viewfinder of my Sony A6000, which made it hard achieve the perfect focus. (Please Sony - give us bigger viewfinders for the sake of manual focus)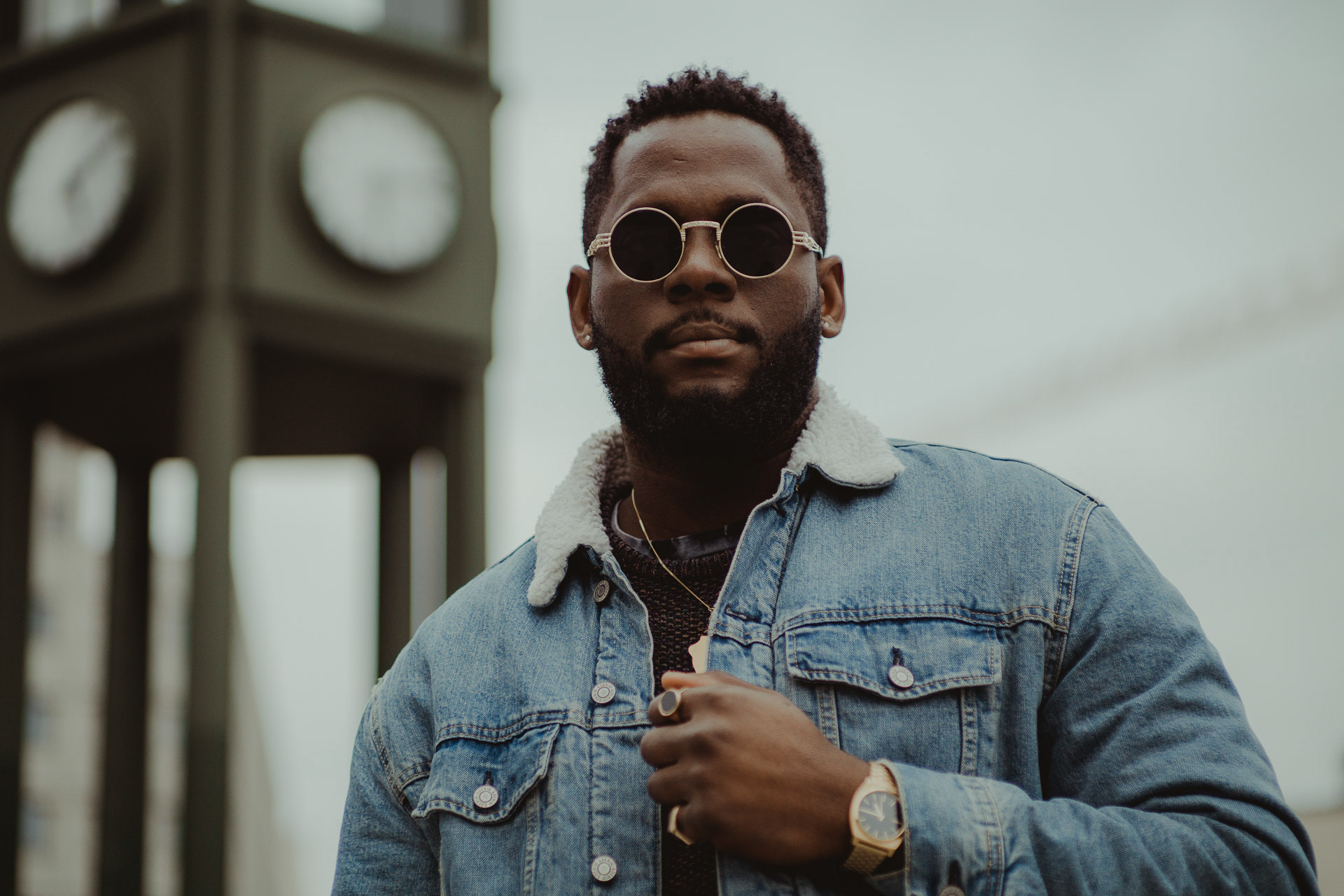 Image Quality
It's good! I absolutely don't feel limited by the lens. For me this is the most important aspect of the discussion about IQ. But let's go deeper into this: 
Sharpness is great for a fast aps-c lens. I mostly used the lens between f2-f2.8 for portraits to achieve a natural looking depth of field. I can't give any insights about corner sharpness, because I think this is not practically relevant, besides you are using the lens for document scanning. Chromatic aberrations are well under control and the transition between in-focus to out-of-focus is pleasing. The lens also shows no onion rings in the bokeh bubbles. (take this Zeiss 55mm 1.8!)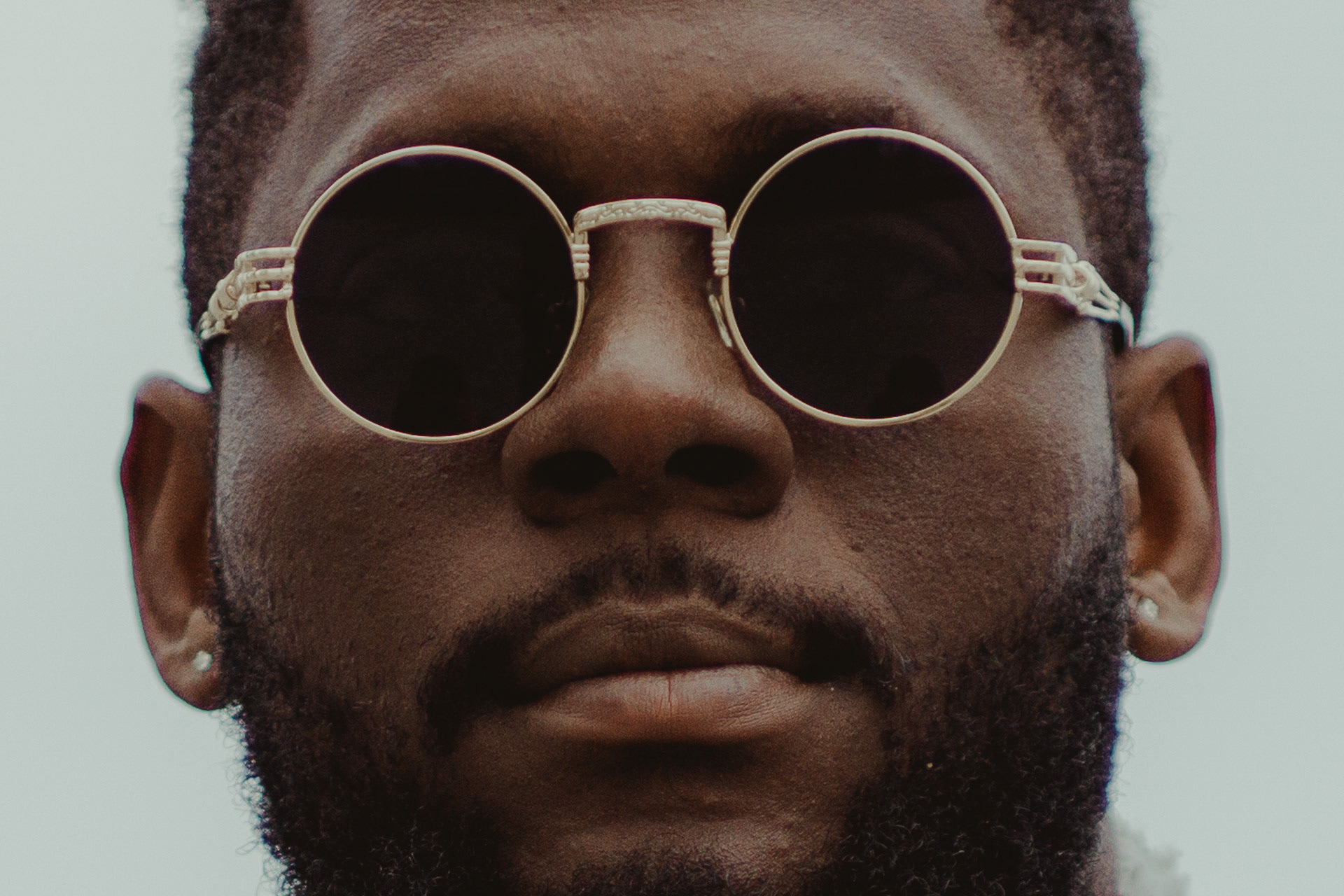 And the bokeh itself... oh yeah, the bokeh - it's buttery smooth, while slightly pronouncing the outlines of contrasty edges. This feature gives the lens some character. In some situations it can be a bit busier than modern portrait lenses, that give you a more gaussian blur look of the background.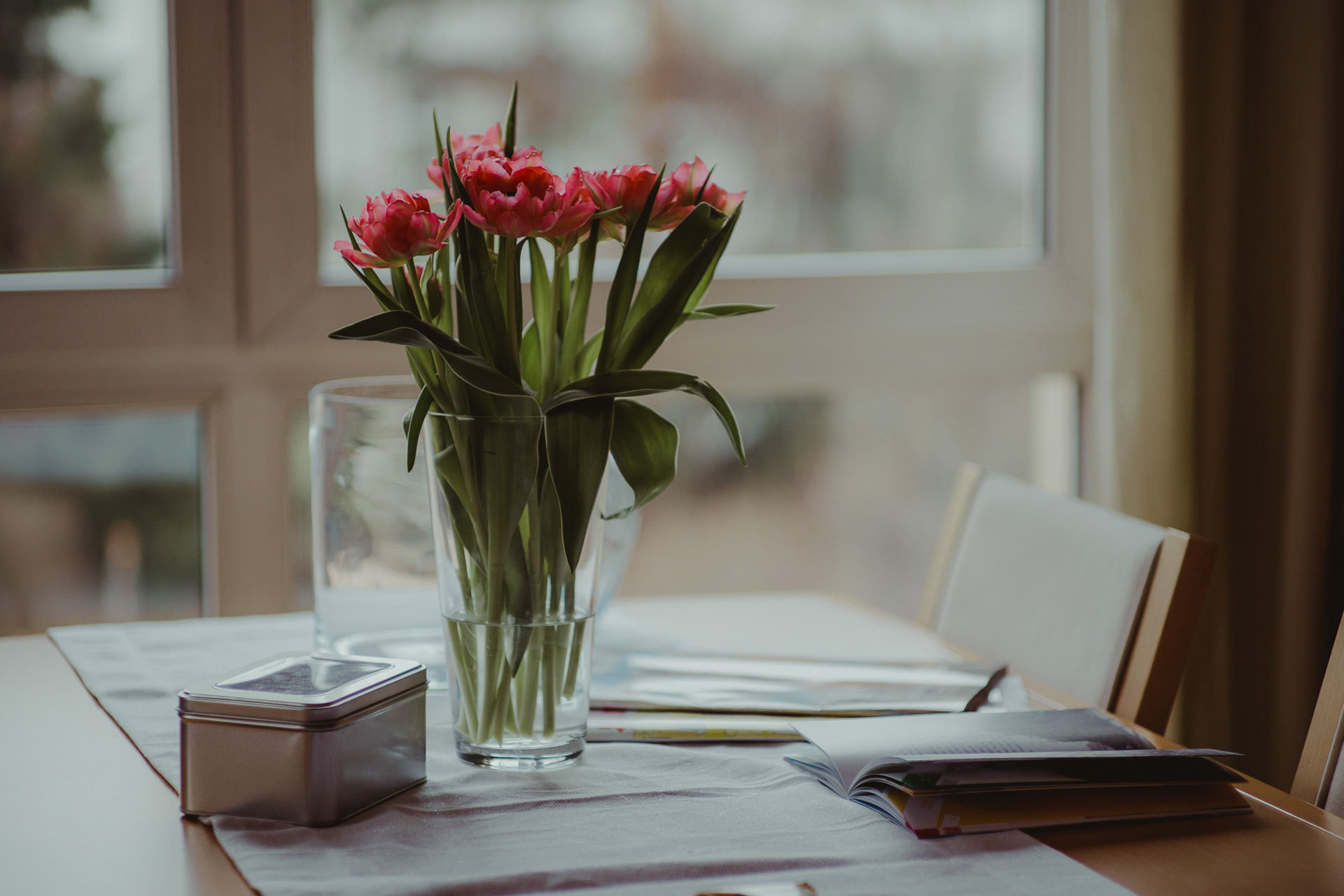 Conclusion
If you are looking for an affordable lens to get into portrait photography, the 7A 55mm is a great option. But please make yourself clear, that this lens is operated manually, which includes focusing. The lens is sharp, nicely built and absolutely worth it's price. (110€ in Germany). The only real con is the clickless aperture which makes it hard to operate while looking trough the viewfinder.
This lens is not only for beginners. It's also great as part of an ultralight primelens setup, built around an aps-c camera. I often observe myself considering between carrying my fullframe a7iii combined with big and heavy lenses or throwing the small a6000 with the tiny manual 7A-Primes into my backpack. As I own three of the 7A primes (25mm, 35mm, 55mm) the decision is made more and more often in favor of small setup. I actually have the 6000 with me every day in case of spontaneous shooting opportunities.
Last but not least I have to give a shoutout to Cecilia and 
Garey Godson
 for his great acting in front of the camera. Check out: https://www.instagram.com/ceciliahdb and ttps://www.instagram.com/gareygodson/
More Samples